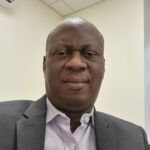 Kobina Arhin
President

Kobina Arhin is an accountant by profession and has been working with not-for-profit companies for over 25 years. He is originally from Ghana and has worked in a host of industries from auto sales to nursing homes. Kobina Arhin is currently the CEO of Highbridge Community Development Corporation, a real estate developer and management company. Working to improve the well-being and standard of living for low-income families is his passion. He has been working in the background with Highbridge Voices for the past 15 years. Kobina Arhin is a big soccer fan and an avid reader.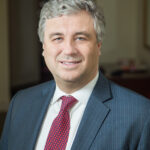 Markus Deutsch
Co-Chair

Markus Deutsch has supported Highbridge Voices since 2009 and has been on the board of Trustees since 2021. He is the founder and CEO of Landmark Global Associates, a manager of multiple hospitality assets, and an advisor to Private Equity firms for both marketing and distribution as well as property development. Mr. Deutsch founded a vacation rental company with 100,000+ properties and resorts in 1999 which was ultimately sold and still operates in 22 countries today. Previously Mr. Deutsch was an interim CEO managing a divestiture for a Sony/Polygram joint venture. He started his professional career with several positions at Citibank in New York and Frankfurt, Germany. He received his bachelor's degree with honors in Economics from Hamilton College and an MBA from New York University Stern. He is a member of the Institute of Directors in London, an advisor to the NYU Center of Entrepreneurship, and serves as a board member at a number of companies including Pathsight Predictive Analytics, Inc., Go Nest LLC, and ARC Resorts.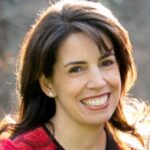 Catherine Vaughn Deutsch
Chairperson
Catherine Vaughn Deutsch, CFA is a strategy, business development, and investment management executive with nearly 20 years of experience in alternative asset management. She is a Partner with DoubleBlue Capital Management and has held positions with Hutchin Hill Capital, Highbridge Capital Management, The Blackstone Group, Bank of America, and Caterpillar Inc. She also serves on the Managing Board of the Kellogg Finance Network.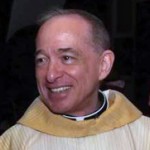 Monsignor Donald Sakano
Board Member (Former President)

Monsignor Donald Sakano has been the Pastor of the Basilica of St. Patrick's Old Cathedral since 2007. Ordained a priest for the Archdiocese of New York in 1971, he served as Director of the Department of Neighborhood Preservation, Catholic Charities from 1981 to 1994. He is the President and Chair of the Highbridge Community Development Corporation, a non-profit owner and manager of 2400 units of housing in the South Bronx. Msgr. Sakano has served as the Pastor of the Church of the Holy Innocents and The Sacred Hearts of Jesus & Mary in Manhattan. He holds a Master of Divinity from St. Joseph's Seminary and a master's degree in social work from Columbia University.
Kenneth Browne
Board Member

Devon George-Eghdami
Board Member
Virginia Gliedman
Secretary
Sheldon Horowitz
Board Member
Robert Tarnok
Treasurer
Ann Thivierge
Board Member
Marissa Wolpinsky
Board Member