Marie Stroud
Executive Director
Marie has been a Highbridge resident since 1976. Her love for business and accounting changed its course in February 1993 when she decided to leave the corporate field of work and take time off to spend with her children. She worked for Capital Cities /American Broadcasting Company for 13 years as a Senior Control Auditor. In September of 1993, her first youth and community involvement came into play, and volunteered at her children's school at PS 126 in Highbridge. In July 1997 she was employed by the Research Foundation/MOSIAC Beacon Community Center as a Summer Youth Employment Program Field Supervisor. From July 2001 to June 2012, Marie was employed by Alianza Dominicana as MOSAIC's Beacon Assistant Program Director and in 2003 she was promoted to Beacon's Program Director. From July 2012 until August 2021, she was employed by Catholic Charities Community Services as MOSAIC's Beacon's Program Director and continued to oversee the responsibility for the coordination and supervision to provide comprehensive services to youth and their families in Highbridge and other neighboring community residents. Marie joined Highbridge Voices in October 2021 as the Executive Program Officer. She continues to offer young people and families diverse opportunities to grow and participate actively in the life and spirit of their communities.
Joseph Hudson (Joe) has enjoyed a diverse career as an educator, administrator, conductor, singer, and collaborative pianist. He is currently the Music Director for the Highbridge Voices choirs, overseeing the music instruction for 2nd – 12th-grade students in this after-school program in the south Bronx. Joseph is the principal conductor of the Highbridge Singers, who this season have participated in several exciting events, including a command performance at the Fordham University Founder's Day spring benefit. The choirs performed their own benefit concert in May on the stage of Merkin Hall at Lincoln Center with special guest host Ryan Speedo Green and have been invited to perform at another very special event in December 2023 – stay tuned for details!
Prior to joining the team at Highbridge Voices, Joseph spent a decade in arts education administration at Lincoln Center, ultimately serving as the Assistant Director of School Programs at the Metropolitan Opera Guild, where he was responsible for general administration, staffing, training, and the development of pedagogy and curriculum content for all school residency programs. He also served as the Music Director and dramaturg for the Guild's 45-minute, eight-person version of The Magic Flute. He first joined the staff of the Met Guild as a part-time, seasonal Teaching Artist while he also worked as the Assistant Director of Music at the Park
Avenue Christian Church. At PACC, Joseph was responsible for directing the children's choir program while serving as the assistant director of the sanctuary and gospel choirs. He assisted with weekly service playing on piano/organ and administered the adult music program and music library. Additionally, he managed the church's professional concert series "Arts at the Park."
Joseph has held teaching positions with various schools, universities, and religious organizations working with preschool through college/adult students, and frequently enjoys collaborating with other music teachers as an accompanist and vocal coach. Pre-COVID he served as the Music Director for multiple shows in the middle school theater program at the Packer Collegiate Institute in Brooklyn and was a vocal coach for high school students in the NYC All-City chorus. He also had the pleasure of accompanying the Middletown HS Choir (DE) in their gold medal-winning performance at Carnegie Hall (Stern).
Joseph produced/music directed/performed in the popular "Love Notes" program for the Christ Chapel Chamber Series at the Riverside Church and has enjoyed regular appearances on this series since, most recently the Liebeslieder Waltzes in November 2022. He has made additional regular appearances on the Interchurch Center midday concerts series featuring the works of Robert Schumann and Hector Berlioz. Joseph holds a Bachelor of Science degree in Music Education and a Master of Music in Vocal Performance from the University of Alabama.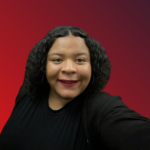 Aryanna Ramos
Administrative Manager
Aryanna E. Ramos started with Highbridge Voices in October 2019 as the Administrative Assistant. Her "do what it takes" attitude, willingness to learn, and ability to wear multiple hats have helped her grow and flourish. Aryanna helps the Executive Director in keeping the operations running smoothly, which has earned her the title of Administrative Manager. Her favorite thing about Highbridge Voices is being a part of a wonderful team whose mission is to inspire excellence in the students who participate in the program. Aryanna is currently working on her bachelor's in business with a concentration in Organizational Leadership and Non- non-profit management.
Yvette Mosely
Youth Worker
Lillian Belisle
Program Aide
Michael Ruiz
Program Aide
Carlos Castillo
Custodian