Highbridge Voices is an extended-day music and academic program designed to inspire excellence in the lives of children. Find out more about how our music program and academic program work together to provide our students with experiences that enhance their lives and improve their livelihoods.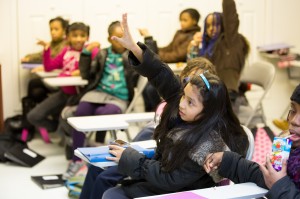 Combining Highbridge Voices' mission to "inspire excellence" with the Common Core education standards, the academic program goes beyond the bounds of traditional classroom teaching. At Highbridge Voices, students receive both group and individualized academic instruction to help them be successful students and engaged learners.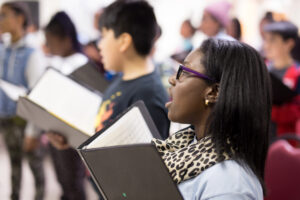 The Highbridge Voices music program offers students in grades four through twelve a comprehensive music education. Each student participates in a choral ensemble and studies music theory, music history, ear training, sight reading, and vocal technique. Through practice and performance, Highbridge Voices students become talented and skilled musicians who are able to perform music at high levels of artistry.