2017 Benefit Committee Co-Chairs
Benefit Committee Co-Chairs: Joi & Sheldon S. Horowitz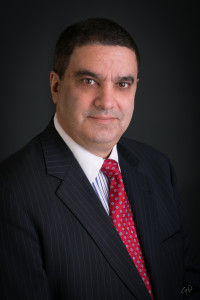 As President of Safe Harbour Group, Ltd., an insurance agency in New City, Sheldon S. Horowitz has demonstrated his commitment to giving back to the community he serves. A Bronx native, born in the Pelham Parkway Houses Project, Sheldon is a lifelong New Yorker who has been giving back to Highbridge Voices for many years, and it is just one of several organizations he supports. Sheldon has served on the boards of numerous regional and national non-profits including the American Heart Association, the Rockland county Historical Society, and the Helen Hayes Hospital Foundation.
Sheldon is also responsible for establishing the Robert H. Finkelstein Memorial Scholarship, in honor of his former business partner who passed away in 2001. Two scholarships are distributed annually. He has also established The Howard S. Cohen Memorial Scholarship at Monmouth University School of Real Estate and the Gisela and Bernard Dollinger Scholarship at Monmouth University.
Safe Harbour Group, Ltd. began in Rockland County, NY in 1897. Today it is one of the largest insurance agencies in the county. Safe Harbour Group LTD's scope is not only in the tri-state area, but has a national and international presence. As an independent agent, Sheldon represents many insurance companies in the guise of both direct agents and brokers. An experienced speaker on insurance topics, Sheldon has organized insurance seminars for his clients.
Sheldon graduated from Ithaca College with a degree in Personnel Administration and Industrial Relations and a minor in Marketing. He lives in New City, NY with his lovely wife of 28 years and 3 wonderful children, ages 24, 21, and 14.