Through the generosity of our donors and supporting foundations, Highbridge Voices has operated as a tuition-free program for nineteen years. With your help, we can continue to provide high-quality music and academic programming to the children of the Highbridge Community.
Increase your impact! Thanks to our partnership with Youth INC, all donations made here will be eligible for a matching grant up to 15%. 100% of your donation will support Highbridge Voices. Make an eligible donation now!
To send a donation by mail, please send a check or money order, payable to Highbridge Voices to: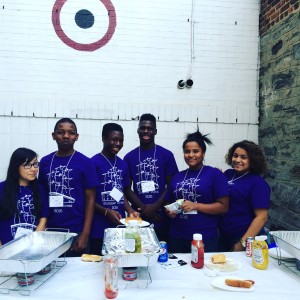 Mary Clementi, Executive Director
Highbridge Voices
1360 Merriam Ave
Bronx, NY 10452
Thank you!
Highbridge Voices is a 501c3 organization. Your donation may be tax-deductible as allowed by law. 
Sorry, you need JavaScript enabled to use this contribution form.
Please upgrade to a new browser, or enable JavaScript in your browser's settings. Thanks!