Highbridge Voices thanks the following organizations & businesses for their generous support:

The Riversville Foundation
The Frank J. Fee Foundation
New York State Council on the Arts with the support of Governor Andrew M. Cuomo and the New York State Legislature.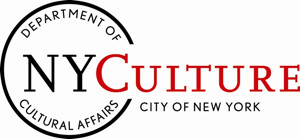 This program is supported, in part, by public funds from the New York City Departments of Cultural Affairs in partnership with the City Council


Century Hardware-Blue Bell Lumber

New York City Alarm Corp. 
Safe Harbour Group, LTD. 
Dial-a-Bug Pest Control, Inc.
Luke LiCalzi, P.E., P.C. Consulting Engineers
Paul R. Eckna Foundation
Bowery & Vine 
First Rate Solutions, Inc.
Tuchman, Korngold, Weiss, Liebman, & Gelles, LLP
Urban Development Partners
Wakefield Paint Fair, Inc.