Upcoming Auditions
We are currently auditioning students in fourth or fifth grade. 
Due to the current health crisis, all our auditions are held online.
If you are interested in joining, email [email protected] for more information.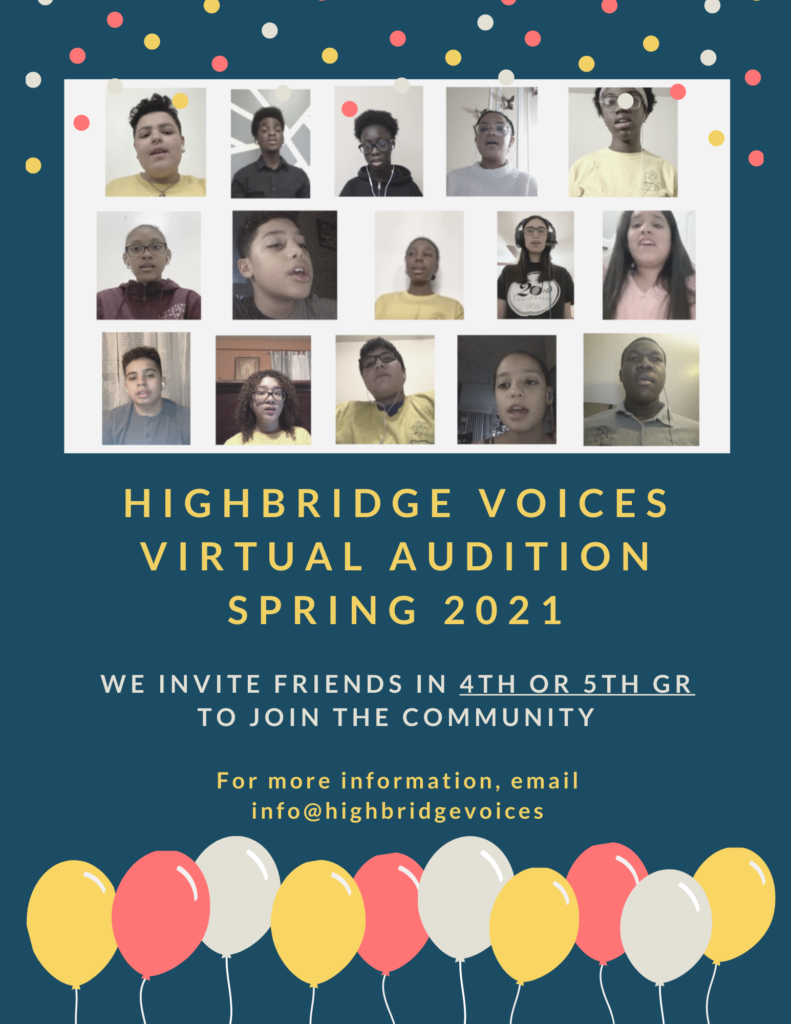 In order to audition for Highbridge Voices, students must be in fourth or fifth grade at the time of the audition.
Preparing for an audition can be a little scary sometimes, but it's not too scary if you know what to expect.
In the google form, there are 2 sections to complete.
Reference Videos: Please watch these videos before you start recording.
Welcome Video
Recording Audition Guide Video
Please submit your videos by Sunday, January 31, 2021!
We look forward to meeting our new friends!