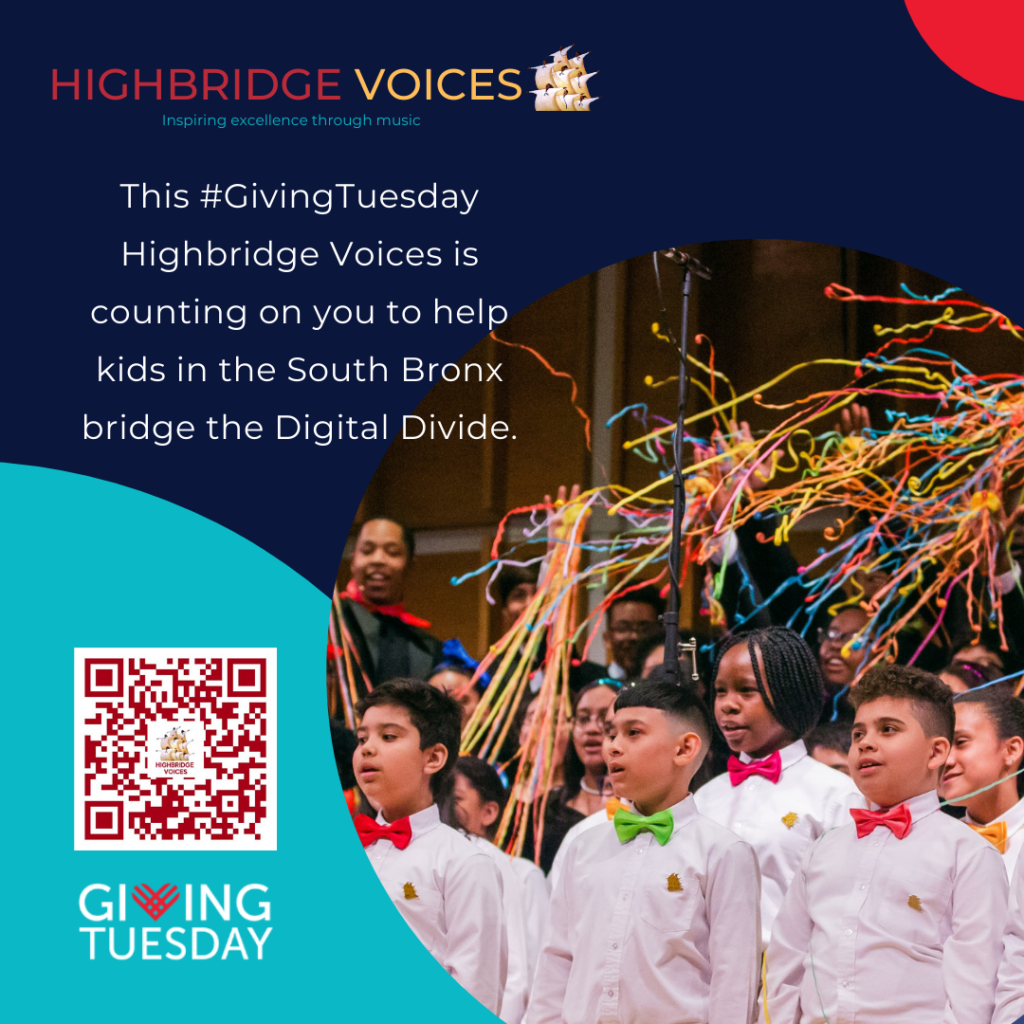 Dear Friends,
This Giving Tuesday, Highbridge Voices is asking you to make a difference in the lives of young people of the South Bronx.
With New York City schools closed, Highbridge Voices students urgently need devices and internet access so they can attend online school. Access to the internet also allows our students to sing in Highbridge Voices' virtual choir and receive academic support through our partnership with Fordham University.
Your Giving Tuesday gift will help Highbridge Voices students stay connected to their school and their Highbridge Voices community, so they can continue to learn, grow, and strive for excellence.
At a time when we must keep our distance from others, giving back to our community brings us together in a powerful way. We hope you'll support Highbridge Voices' efforts to help our students bridge the Digital Divide. Your generosity can make a lasting difference, at the moment it is needed most.
On behalf of our Highbridge Voices community, we thank you for all your support.
Catherine Vaughn
Chair, Board of Directors